Measure of the biological activity using the "water column" mod of the multibeam echo sounder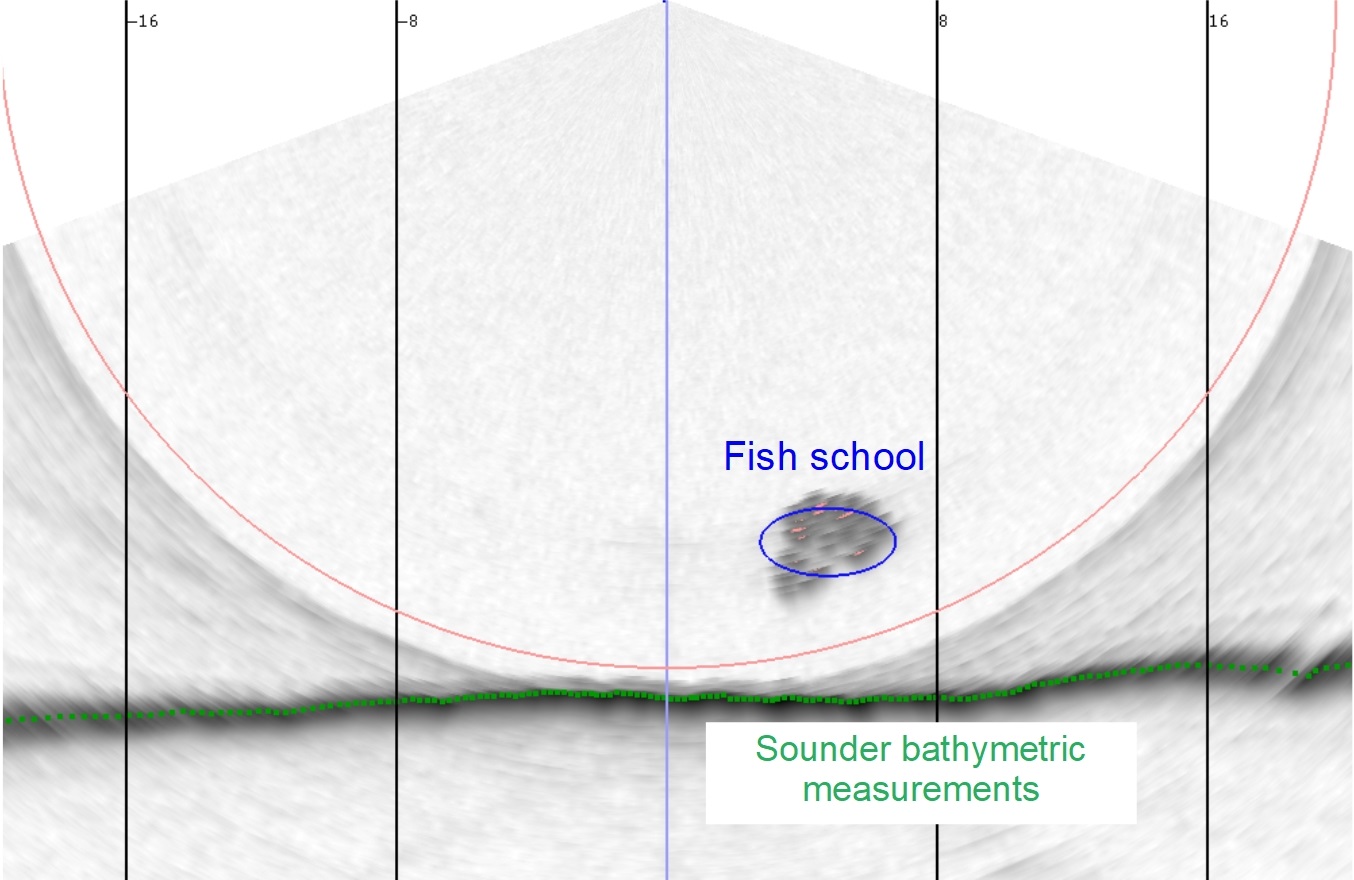 This study funded by the French Water Agency aims to use "water column" data sampled by multibeam echo sounders during bathymetric survey to obtain information on the underwater biological activity. In particular, this method allows to detect schools of fish and to position them within the water column (near the surface, at column centre, near the bottom). Fish observations are then related to water temperature to study the effect of seasonality of their distribution.

---
Automated classification of sea bottom using a multibeam echo sounder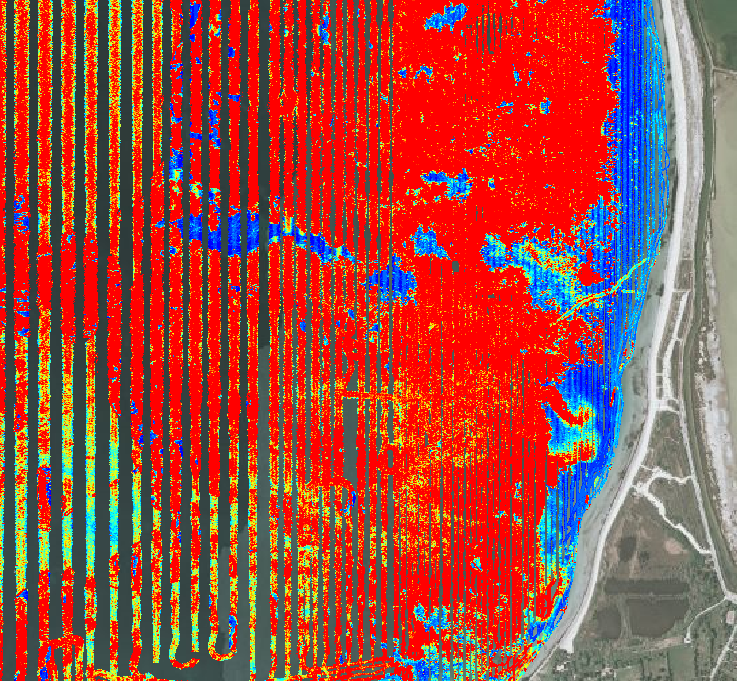 This work is about developing an automated classification system for seafloor using a multibeam echo sounder, in partnership with the Subsea Tech company and the support of the French Water Agency, the Agence de l'Environnement et de la Maîtrise de l'Energie and the innovation cluster Pôle Mer Méditerranée. This mapping acoustic method allows an easy identification of the seagrass meadows from shallow depths to their deeper extent.

---
Georeferenced mapping of marine habitats by photogrammetry (CHAMAP)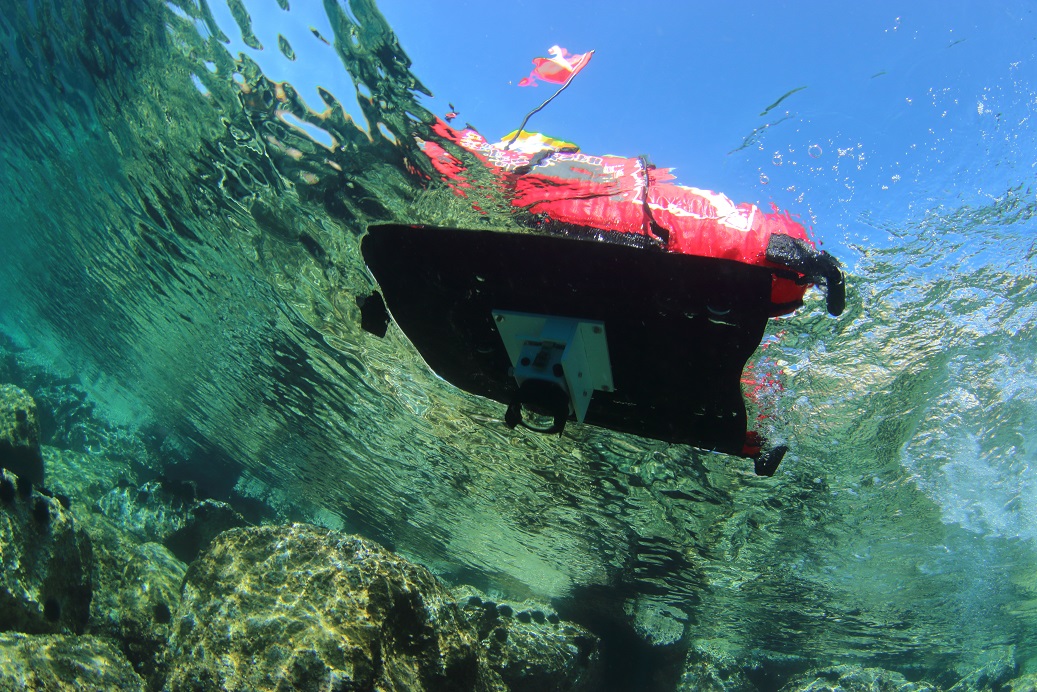 This program aims to develop a platform for underwater photography synchronized with a high precision GPS to produce georeferenced 3D maps. This project is a prize-winner of Green Tech Verte 2016, a funding program of the French Environment Ministry.

---
High resolution colour mapping coupling photogrammetry and multibeam echo sounder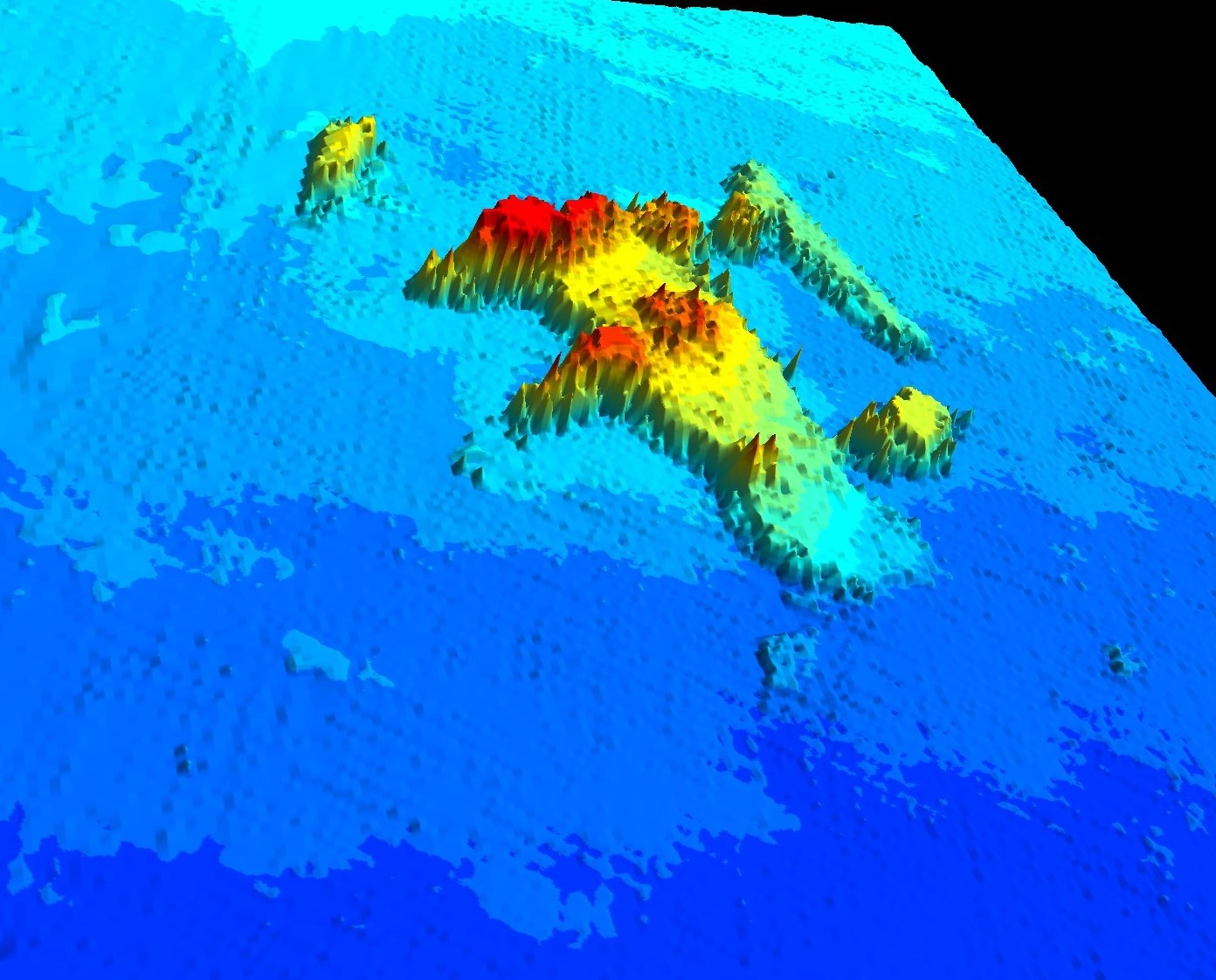 This work financed by the French Water Agency aims to couple acoustic and optical data to geolocate the 3D models obtained by photogrammetry by using the digital elevation models produced with a multibeam echo sounder. The maps thus obtained are precisely georeferenced and have a realistic render. Several test sites have been selected to study the accuracy of the method on seaflloors with various nature (e.g. high relief bottom, artificial seascapes).